EXTEND YOUR CONTROL PANEL
Touchscreen
Expand your capabilities in your HMI with more than just mechanical keys by integrating a touchscreen. A touchscreen can be used for everything, from premium consumer products to industrial solutions.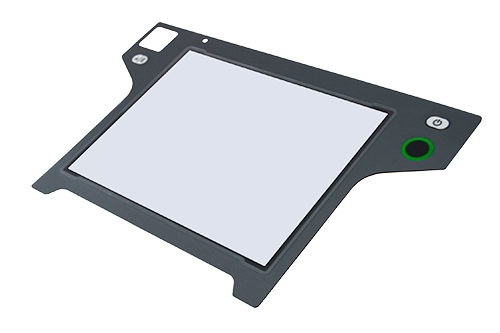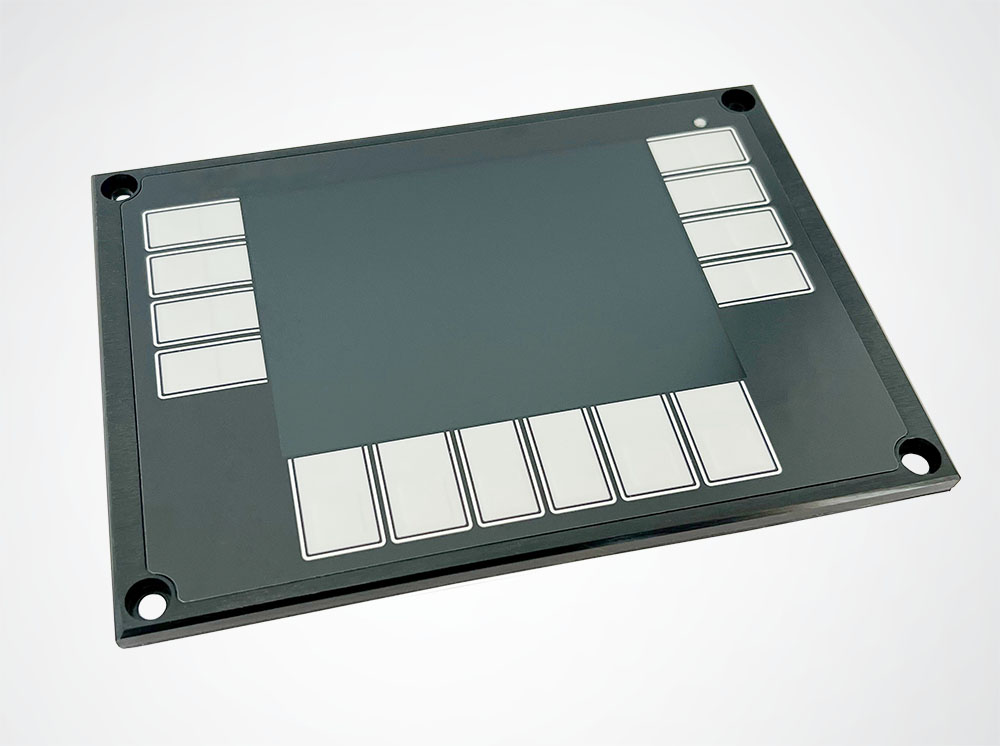 Touchscreen for HMI
The development within touchscreens is huge and new products are being developed daily.
We provide you with a long-lasting solution. We always work from standard displays and then adapt it to your needs - This way, you get the best start-up cost and a product that is future-proof.
Your displays are available with capacitive or resistive touch panels. These can be adapted to suit the exact working environment in which your product is to be used.
In cooperation with our touch and display manufacturers, we find a solution that gives you the full experience of a premium user interface, with integrated touchscreen.
THE POSSIBILITIES WITH TOUCHSCREEN
With a touchscreen, you get the opportunity to combine products and give your control panel a nice finish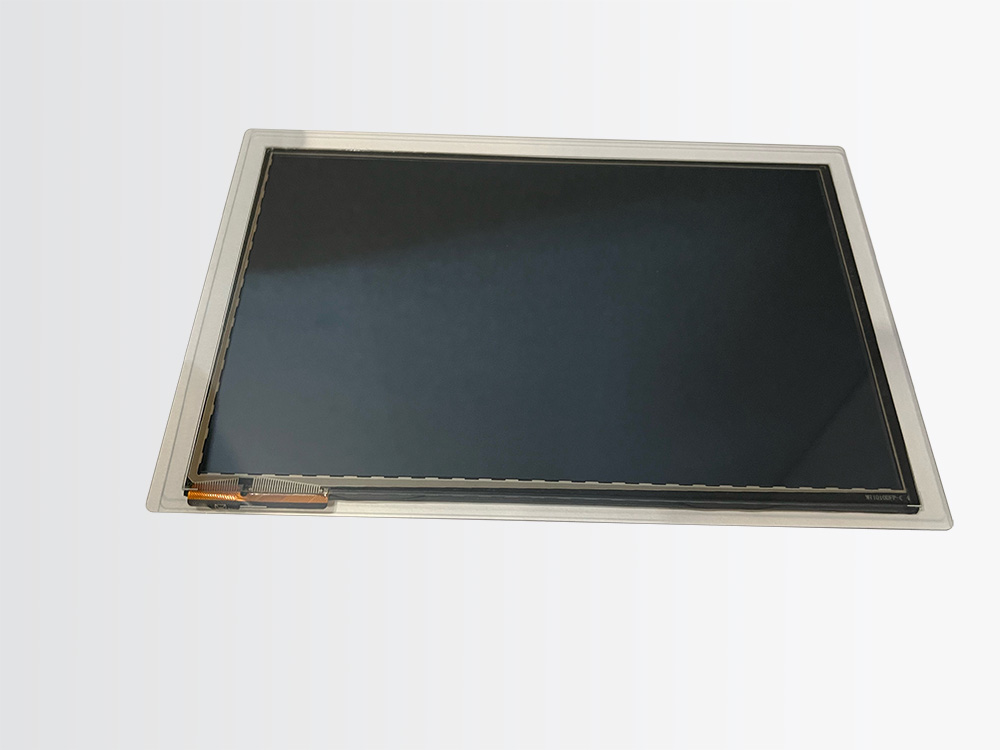 RAZOR SHARP HMI WITH TOUCHSCREEN
Touchscreen and displays
Touchscreens are a combination of a touch panel and a display.
As a total solution for your HMI, we can integrate the touch panel alone or as a complete touch display. With a touch display, you elevate your product's design possibilities, but at the same time it also gives your product a more modern and intuitive user interface.
You can read more about what we can offer with displays. Let's find the perfect solution for your control panel.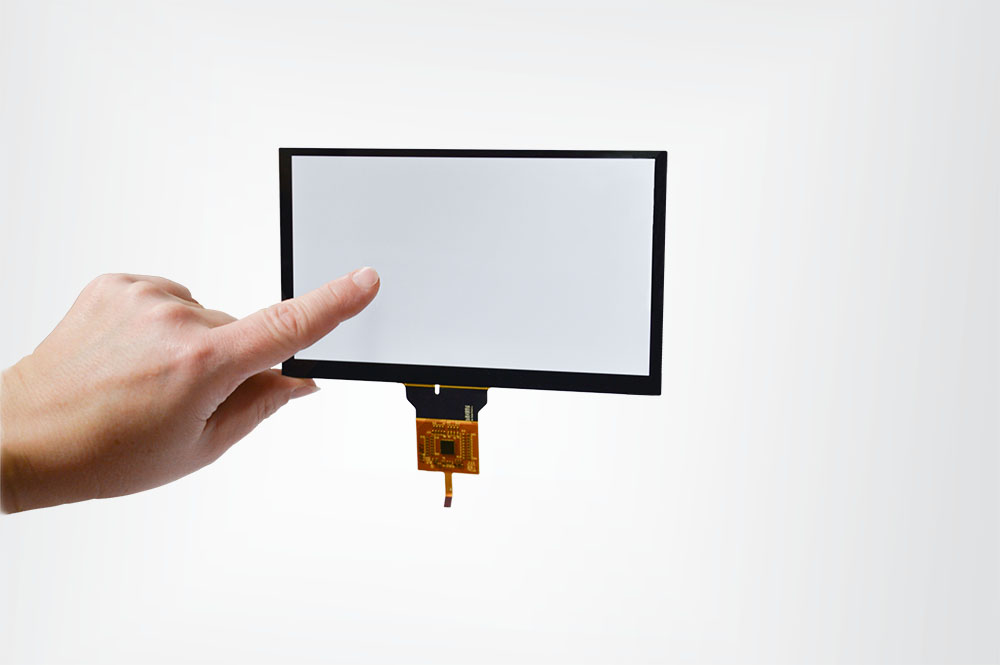 USER EXPERIENCE
User environment
Your touchscreen can be adapted to exactly the application environment of your product. It is especially important to think about user experience when putting together your product.
There are several different points in certain environments that you need to consider in the choice of touchscreen. For example, if it has to sit in a wet environment, in direct sunlight, in large temperature fluctuations or close to the sea and salt nebulae.

EXCLUSIVE DESIGN
Give your touchscreen a unique look with a cover lens
With a cover lens, you can give your touchscreen its unique identity. A cover lens is a PMMA or glass front where the design possibilities are endless. In a cover lens you can integrate additional capacitive functions, lights, RFID or NFC antennas.
With a cover lens, you do not compromise on your functions or user interface.

Simple to integrate with other products
With a touchscreen, you can easily integrate several products, for example, together with a silicone keyboard or membrane keyboard. In a combination of several products, you give your control panel a nice finish and a great user interface.
In combination with other embedded tactile options, you can achieve great functionality. For example, it may be relevant in an industrial environment, or in situations where gloves are sometimes needed or where the display gets dirty.