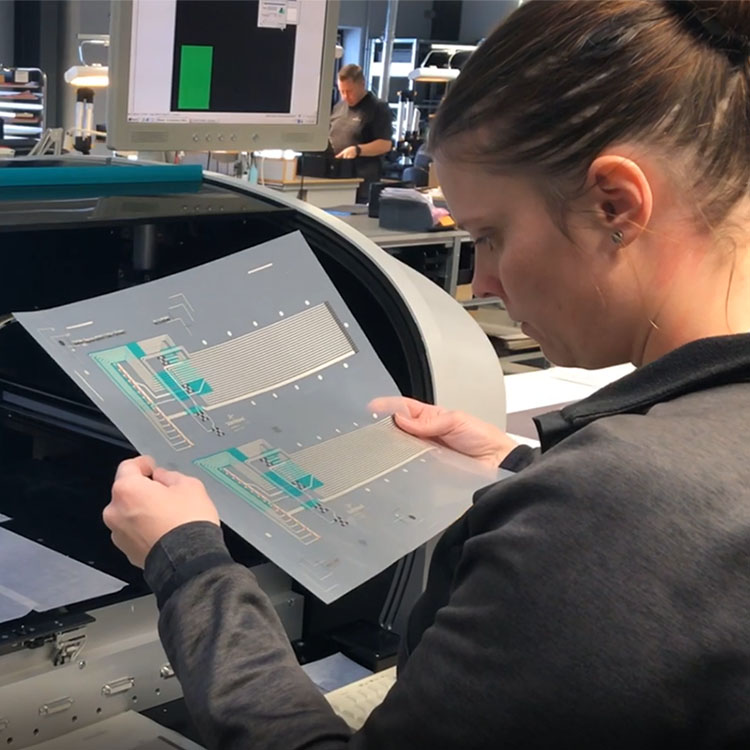 Assembly
In our assembly department, we handle everything from the very simple front foils to final assembled complex solutions. All processes are carried out by skilled and competent people who have the right Seritronic DNA and who see their most important task in ensuring that the quality of the product lives up to your expectations.

The safe choice in your supply chain
In our large assembly department, we have the best equipment to handle the assembly and production of control panels. This gives you the best security and quality.

Complete handling of your product
If your product contains several elements, you can let us handle the entire processing of the product. It gives you a complete solution that you get to gather in one place. The complete assembly can contain cables, PCBA, connectors, enclosures, displays or complex keyboard solutions. When you choose Seritronic you are sure to get a complete solution that matches your desire.

Production for your needs
We always adapt our production to match the product we produce for you. This means that the possibilities are endless and that together we can find the solution that suits your product.