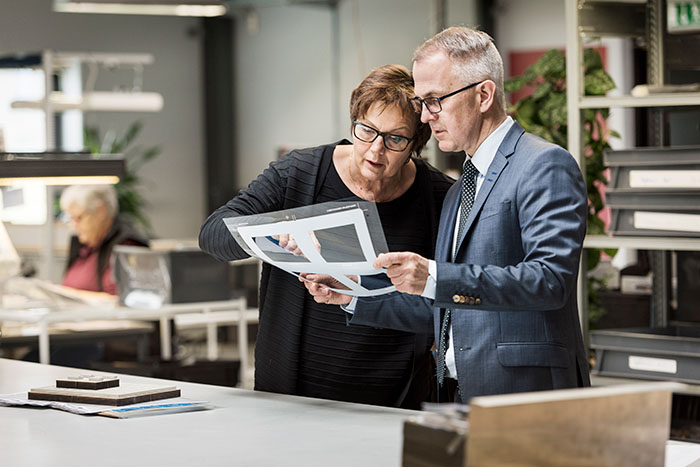 At Seritronic, we manufacture control panels for any industry. These are created in close cooperation with our customers and understanding of the environment in which the control panel will be included. In doing so, we develop 100% customized solutions. The production of control panels is a combination of a serigraphic printing process and an assembly process in which various components can be included. Control panels such as membrane keyboards are particularly suitable in industries that have high demands on ease of use, robustness, closeness and easy cleaning.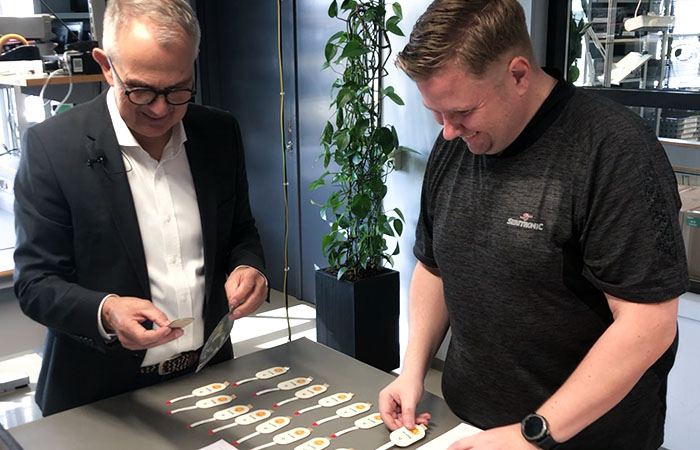 Seritronic has been continuously developed and optimized, and the result of this is that today we are among the Nordic region's leading suppliers and manufacturers of control panels. In addition to this, we have competent employees, all of whom are ready to deliver the best solution to our customers.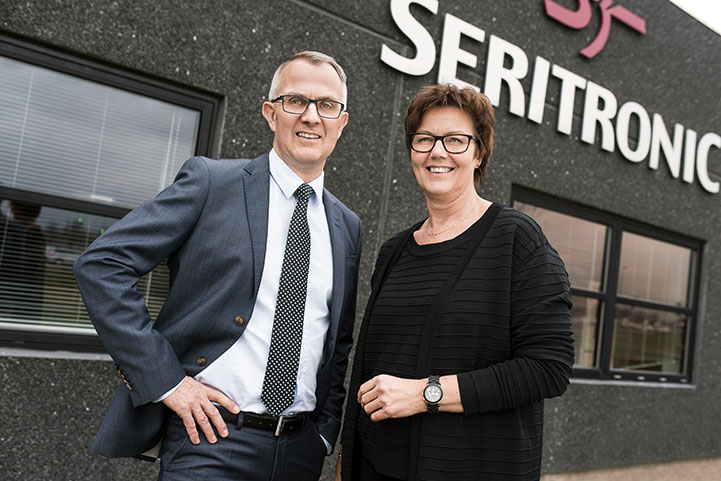 FACTS ABOUT SERITRONIC
Founded in 2000
Headquarters and production in Denmark
International sales offices
International collaborations with selected manufacturers
Seritronic currently employs more than 60 people
In 2000, Birgitte Helenius, Hans Henrik Pedersen and Hans Spliid Hansen, three former colleagues with different skills, stood in rain boots on a North Jutland field in Støvring. All of them were ready to break ground on the building that would form the future framework for their new business. The foundation was created.
They wanted to produce control panels by combining screen printing with electronics, and from this arose the name Seritronic. The three founders knew with their experience from the industry that they would have to bet high in order to be able to pass among the existing companies in the market. The ambition was to create a healthy business in a size so that they could offer customers great flexibility.
Today, Seritronic still has its production and headquarters in the North Jutland town of Støvring, Denmark. In this environment, thousands, if not millions, of membrane keyboards, control panels and other mechatronic solutions have since been manufactured. In addition to the factory in Denmark, Seritronic also has several international sales offices and selected partners whose purpose is to support our customers' business needs. A lot has happened since that day on the North Jutland field in the year 2000.
The staff has increased ten times since the beginning, international partners have joined, production facilities expanded, investments made and the result of this is that today we are one of Europe's leading players in the industry. Seritronics positive development is due to a retention of the foundation, the customer in focus, high flexibility and a good working environment.