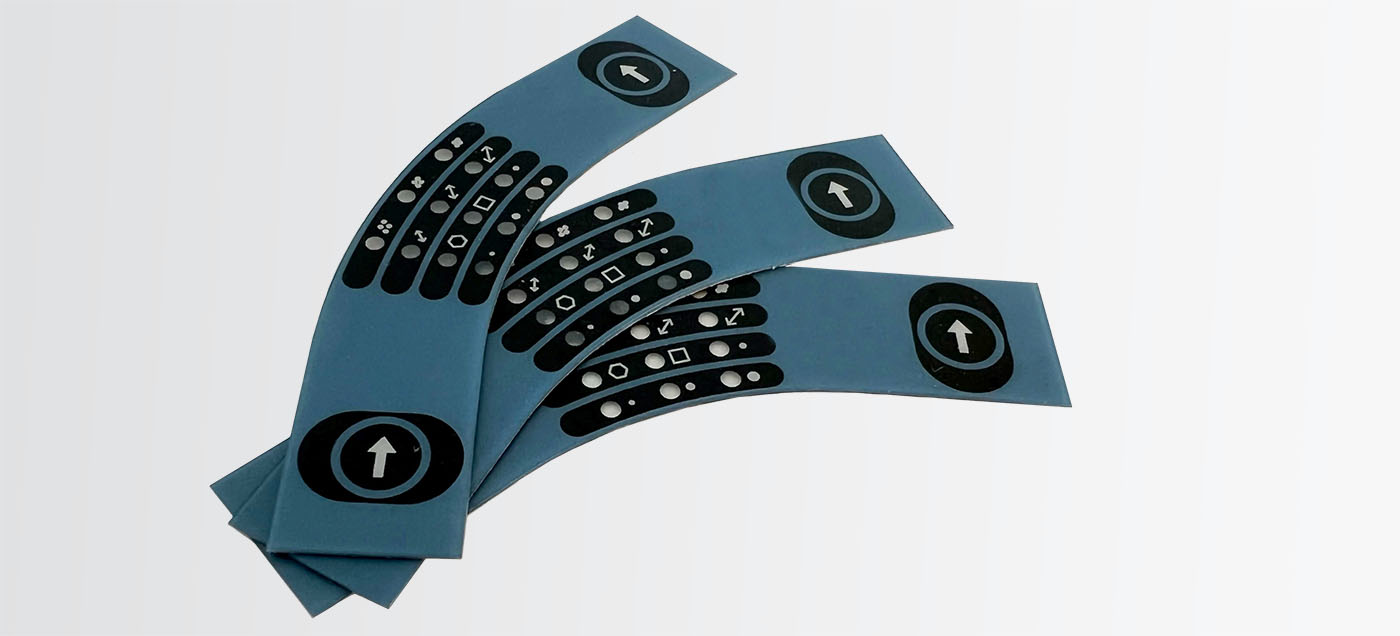 YOUR VISUAL EXPRESSION
Front foil
A front foil gives your product the unique look you need to stand out from the crowd. A front foil is a serigraphic or digitally printed foil, which is produced with an adhesive that can be assembled on your product.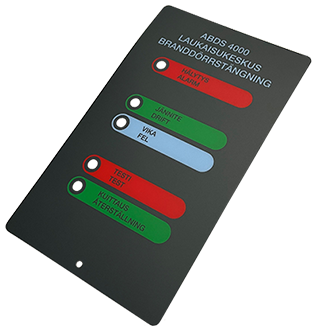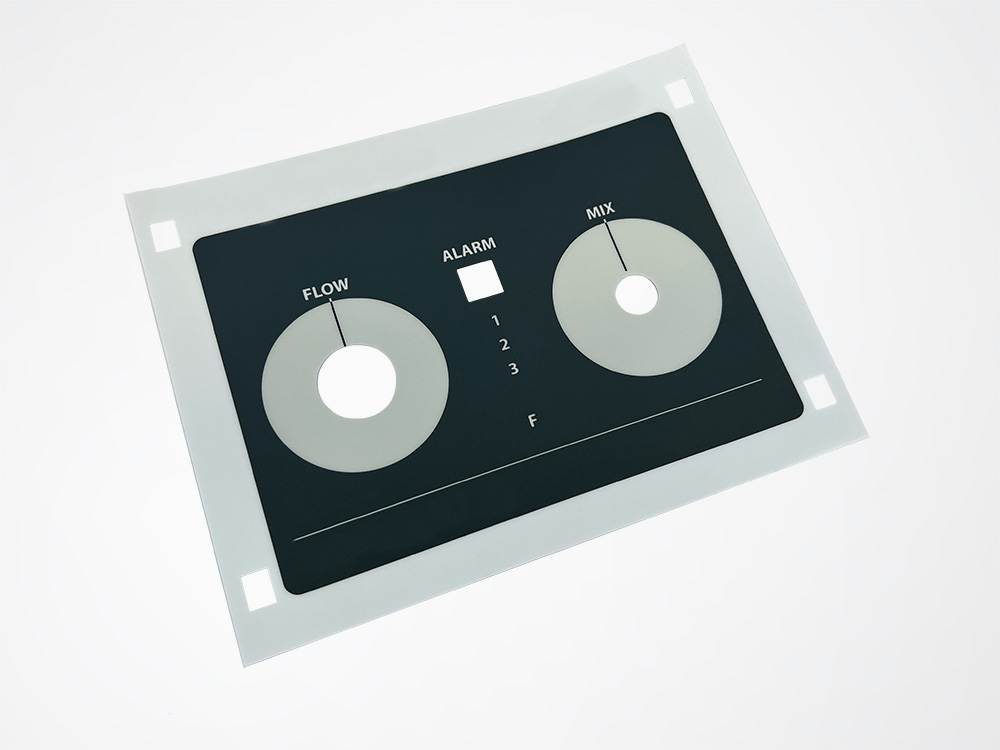 Front foil
When choosing your front foil, it is important to think about where the product must be and the functionality you expect.
If you want a different tactile function than a regular membrane keyboard gives you, you have the option to put your front foil on top of mechanical keys. This gives a different experience of your product.
You can get your overlays or front foils in different kinds of materials and customized for your precise purposes. Materials such as PET, PC, PUR and "soft touch" are particularly suitable in all environments.
For example, if your front foil is to be used in hospitals, it may be an advantage to have an antibacterial foil. It can also be if the front foil is to sit in a place where it is exposed to salt water or UV light, the choice of adhesive and foil can be decisive for whether the product is durable.
OPTIONS WITH FRONT FOILS
A front foil gives you many options in terms of design and function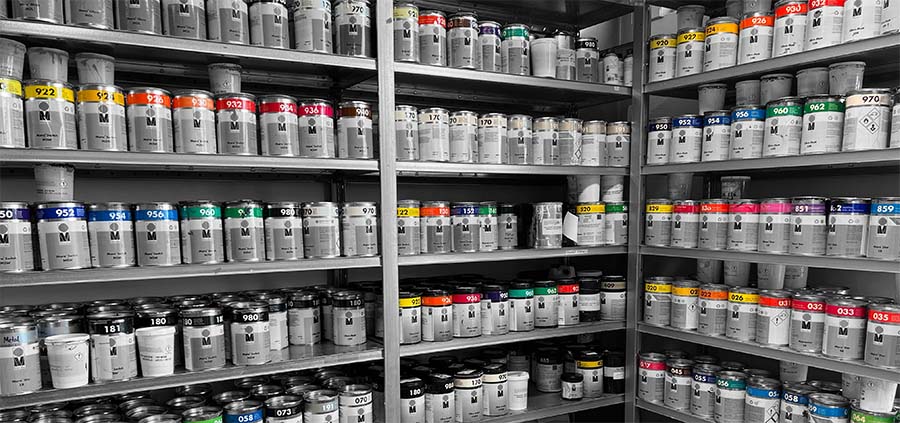 Colors
Front foils can be produced in all different colors, so you get a product that fits your design and location.
Using the latest technology in color measurement, we can measure colors on, for example, a plastic cabinet if the product is to be assembled on it.
When measuring the color, we can enter the selected material so that the color compensates the base color of the material to be printed. In this way, we ensure that your colors always match the need you have. You can also use a lacquer or texture that gives you the design you want.
CRYSTAL CLEAR BRANDING
Front foils for HMI
Branding and visual identity in your HMI are created with front foils.
With front foils, you can strengthen the visual expression of your HMI panel. HMI most often includes displays or touch displays. These are assembled with a transparent front foil with your design. To simplify the assembly of your HMI, you can make an OCA bonding of the front foil and display, so you have a complete unit consisting of a touch display and front foil. Thus, you avoid air between foil and display and get a visual and crystal-clear product.
CUSTOMIZATION
Front foil design
When designing your front foil, it is important to consider what material it will sit on. We work with very narrow tolerances, so we can ensure that the front foil fits in what it is to be assembled on or in.
When we, in collaboration, define the application environment and purpose of your product, we make material specification and produce according to your drawings.

Digital or silk screen printing
The production of your front foil can be either with the use of silk screen printing or with digital printing. Both production options each have their own advantage.
The design or quantity of the product determines which printing process is used. With a digitally printed front foil, you have the option of several effects, using raster printing.
With digital printing, we give you the opportunity to have rapid prototyping made.
Read more about silk screen printing and prototyping.