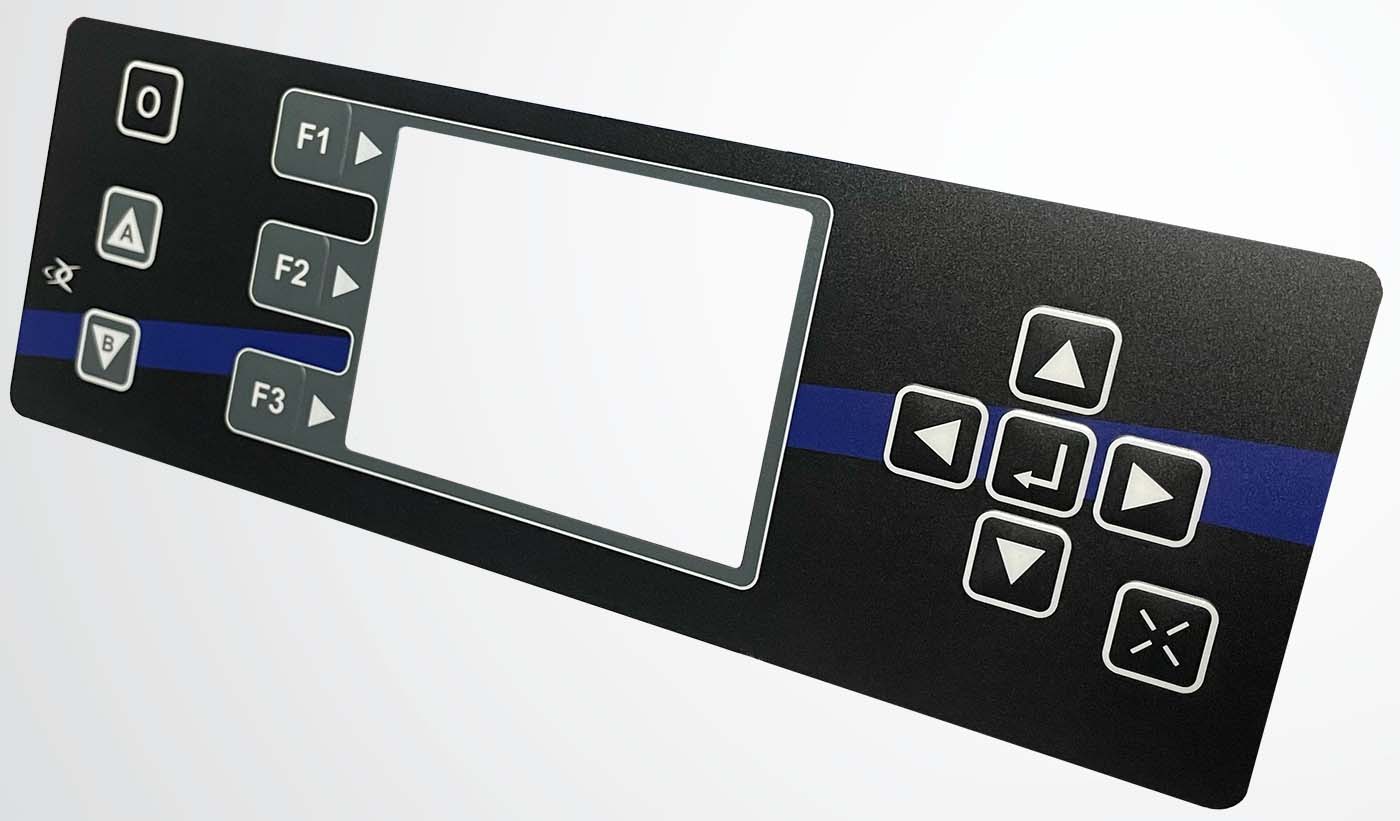 The perfect click
Membrane Keyboard
A membrane keyboard is a control panel solution that is produced through a serigraphic printing process. The choice of materials can have a decisive impact on the quality, durability and functionality of the product. With the use of different materials, you can also strengthen the visual expression of the product.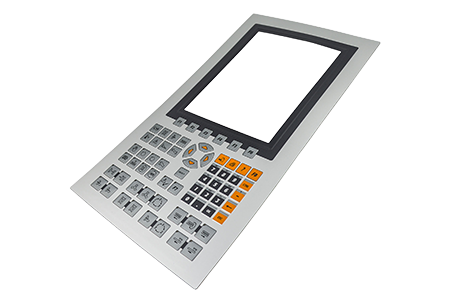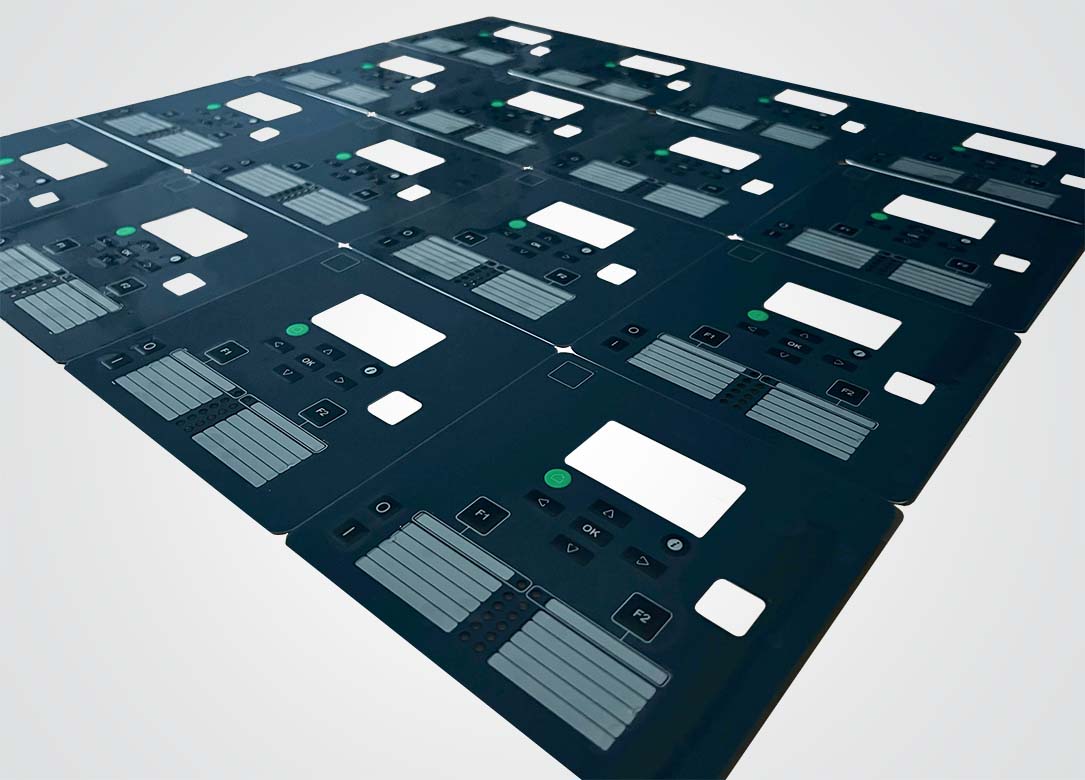 The possibilities with membrane keyboards
With a membrane keyboard, you get an easy-to-use dashboard in your design. Membrane keyboards are applicable to all environments in many different industries. It can be anything from medical devices to consumer electronics. The keyboard can be engineered to comply with strict IP requirements. Your application environment determines which materials the membrane keyboard will be produced in. For example, it can be produced with a UV-resistant material for outdoor use as well as an anti-bacterial material that is useful for medical technical products.

With a membrane keyboard you achieve great design freedom, this applies to colors and shapes as well. We only use approved and recognized materials to ensure the highest quality of your product. All keyboards undergo visual and electrical inspection before you receive them. In this way, we guarantee the best product, in your design and for your final product. We are involved from the start of the construction, so we can work with you to develop the right membrane keyboard that gives you the best operating solution.
Through our prototype concept, we offer to produce your prototypes with a short delivery time.
This is how easy you get started!
LIGHT UP YOUR PRODUCT
Backlight in membrane keyboard
Do you need backlight in your design, as a status or function indicator?
Light in a membrane keyboard is implemented with LED or LGF (light guide film), which can give you the lighting you need. The light can be in alternating colors, giving off certain information or a certain color, indicating a certain information, status, or marking an area on the membrane keyboard. If you need to use light as an indication in, for example, direct sunlight, the choice of LED and material can have an impact on the functionality of your product.
The light in your membrane keyboard can also help to highlight the design and help to give an extra dimension of your membrane keyboard.
We advise you on your options with light in different environments.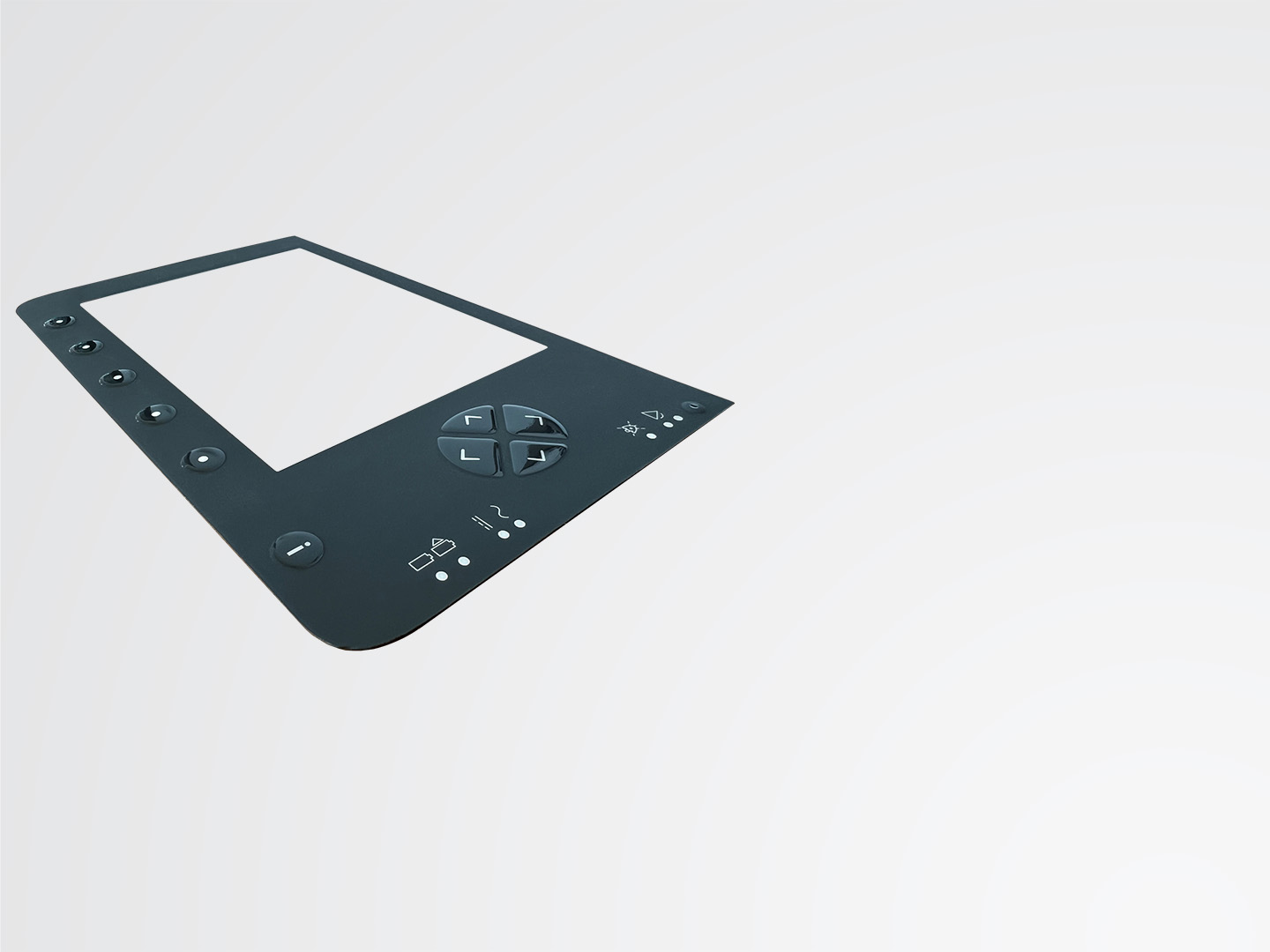 A GOOD CLICK
When tactility is important
You have to select a tactile membrane keyboard if you want the control panel user to have certainty about activating the keys. A membrane keyboard with a good click is created through the choice of metaldome and embossing. The keys in your keyboard can be shaped and designed with different embossing. Among other things, you can experience a 3D effect and an indication of where the key is located. The keys may also include backlight if the keys are required to be illuminated.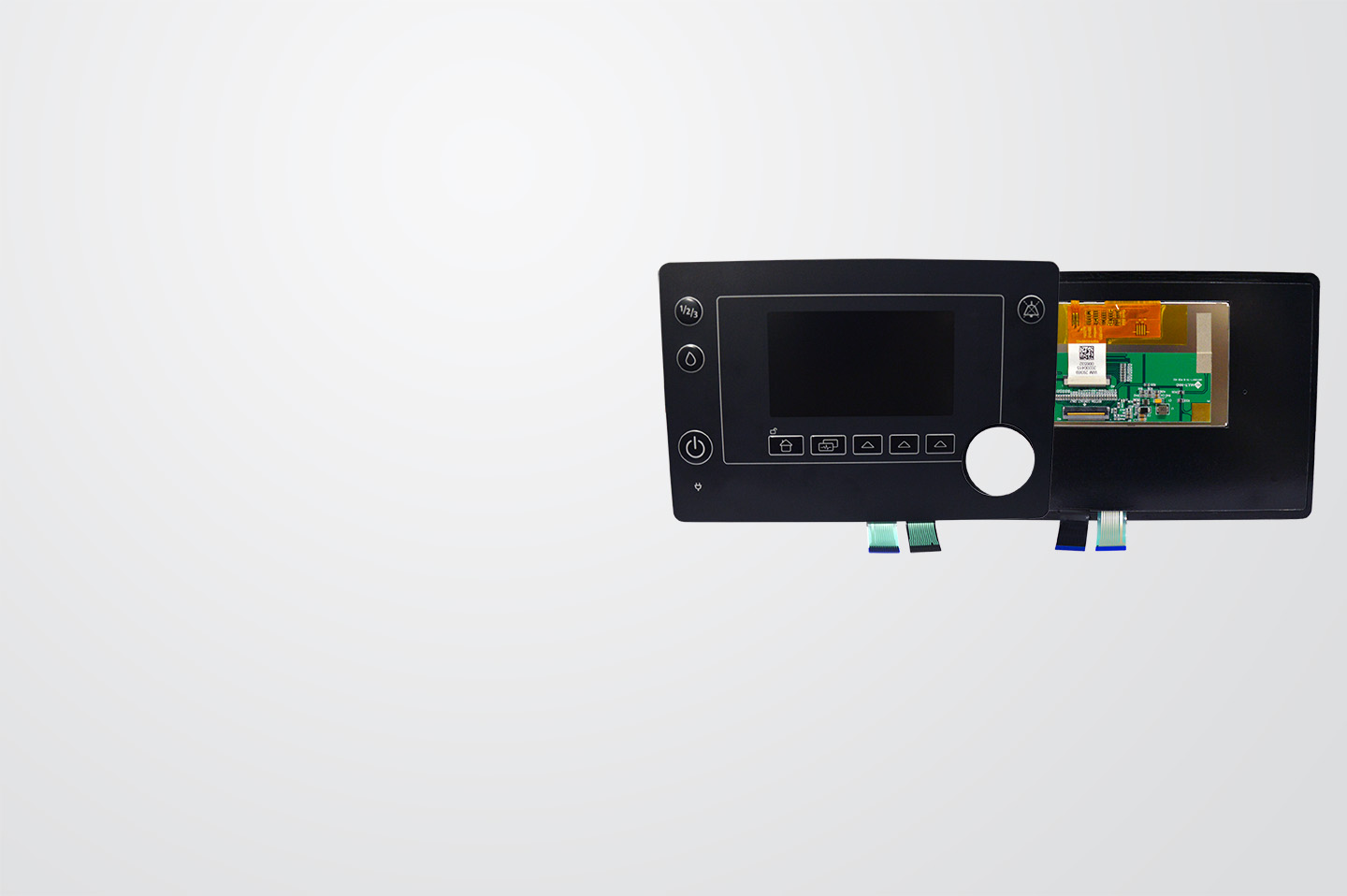 WHEN ELECTRONICS AND MECHANICS UNITE
Combination possibilities
Membrane keyboards are always combined with multiple products, so it is adapted to the function and design of your finished product. For example, it can be combined with a display or an integrated touchscreen in a unified solution. Here you get the freedom of a future-proof control panel, with both tactile functions and a nice touch panel. Here you can use the OCA-bonded display and touchscreens together with the keyboard.
A membrane keyboard can be combined with an FPC or a PCBA. It can also be a combination of a plastic cabinet or an aluminum backplate, where you get a ready-made solution, which is assembled in our assembly department.
We ensure that the tolerances in the different materials are matched so that it fits perfectly on the workpiece on which it is to be assembled. We can dispose of all sub-components and assemble the entire product for you.