Cover glass & capacitive front panels
With acrylic and glass solutions as your front panel, your products get a beautiful and not least an extremely exclusive look. Front panels with acrylic and glass are characterized by having a sturdy and scratch-resistant surface. These provide an optically clear front with the possibility of capacitive key function.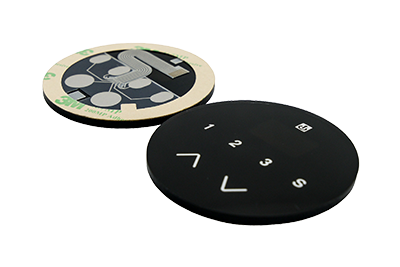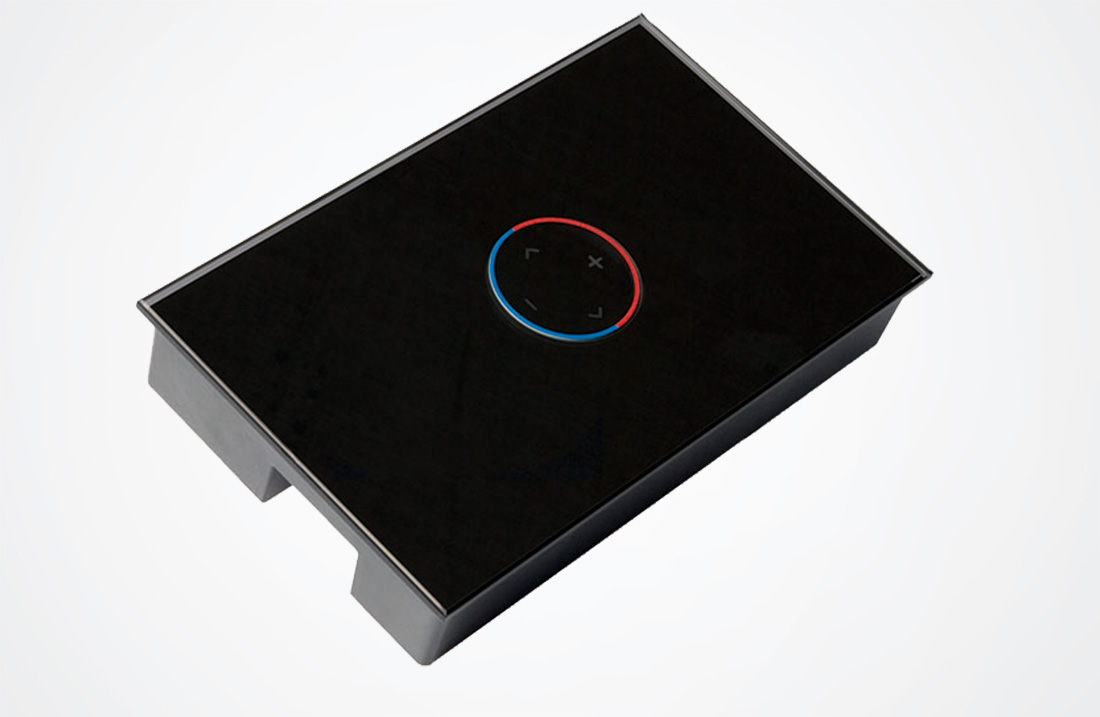 THE BEST APPERANCE OF YOUR ELECTRONICS
An exclusive look
A front panel is your electronics' "face to the public" - this is where you have the opportunity to give your product the look you dream of.
A front panel can consist of many different materials depending on the application environment and be designed to fit perfectly in your product. Front panels are silk screen printed, which gives you the best options for color combinations.
OPPORTUNIITES FOR YOUR FRONT PANEL
Give your front panel an exclusive look with the right materials and print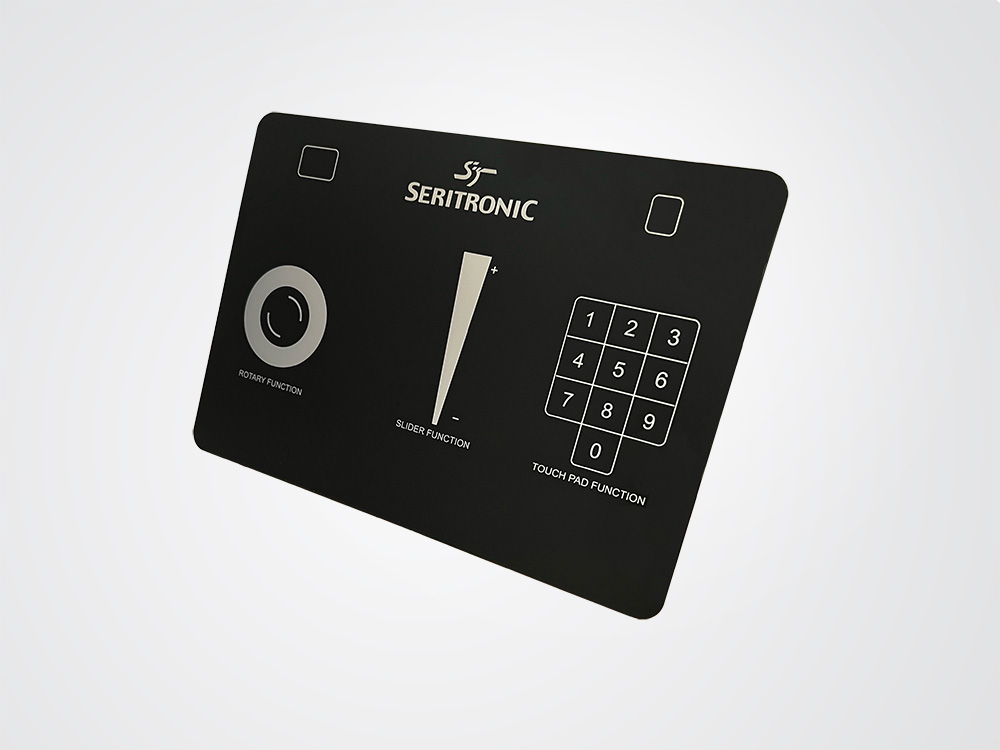 Front panel with exclusive expression
Acrylic and glass are supplied as printed and processed, as well as ready to be final assembled in a cabinet, recess or combined with a display. It is also possible to integrate touch keys that provide the same easy-to-use user experience as with touchscreens. With a front panel, you have countless of options, not to mention that the products can be integrated with backlight, potentiometers and sliders.

Optically clear front panel
If your front panel contains displays, you can advantageously choose solutions in acrylic or glass. A display can easily be assembled behind your front panel without compromising the optical quality of your display and control panel. It is also possible to have your display and front panel put together.
By using OCA or LOCA bonding, it is possible to combine your display and front panel together, which provides the best optical quality.

Capacitive foils
Front panels can be delivered in the material you want. In addition to acrylic and glass, for example, foils and silicone can be used for a front panel. It is important to consider what expression your product should have and what function it should perform.
For example, if the front panel is to be used in a place outdoors, or where it is exposed to dust or chemicals, it may be an advantage to choose a material that is robust to a harsher environment.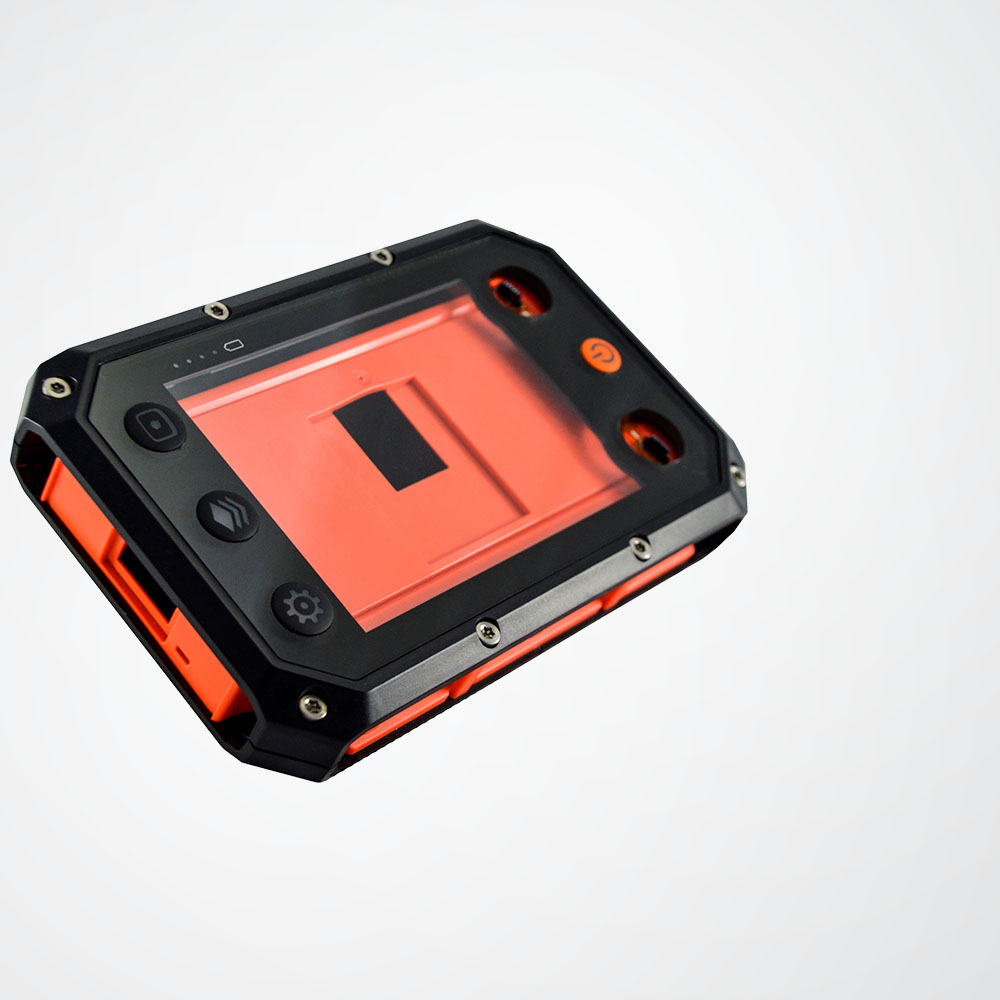 WHAT LIES BEHIND THE SURFACE?
Total solution and front panels
Do you know about the benefits of assembling your total control panel solution with us? When you need to have your front panel produced, you can advantageously gather everything that lies behind and around, from the same supplier. You can gather the electronics and what lies around and, in this way, simplify your supply chain.
We master packing your electronics and optimizing your supply chain. By assembling and delivering your front panel as a complete solution, where you get both backplate, cabinet, display etc., then you have an item number, ready to mount on your finished product.